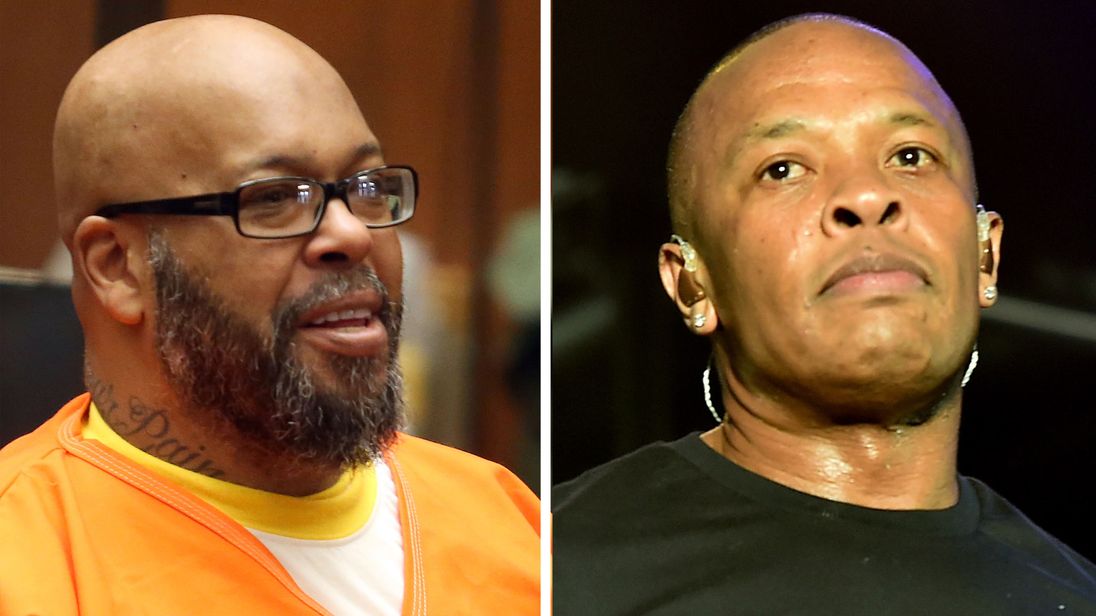 Averting a murder trial that had been almost four years in coming, former rap mogul Marion (Suge) Knight pleaded no contest Thursday to voluntary manslaughter for running over and killing a Compton businessman and agreed to serve almost 30 years in prison.
The former Death Row Records CEO was charged with murder after he used his vehicle to run over two men at a Los Angeles restaurant parking lot in January of 2015.
He then ran over another man, businessman Terry Carter, who died from his injuries.
The rap mogul faces a 28-year prison sentence as part of his plea bargain. As part of the agreement the murder charges were dropped, leaving Knight to serve a sentence for voluntary manslaughter after admitting using a "deadly and risky weapon". According to the AP, his plea deal calls for him to serve 22 years in prison, with another six because the manslaughter was a third strike felony violation. Knight reportedly fled the scene of the incident before authorities arrived. Knight, who was at the wheel, was slightly wounded himself.
There's a GoFundMe raising $100K to keep Christine Blasey Ford safe
Mr Kavanaugh's appointment to the lifelong role would tilt the balance on the nine-member Supreme Court... He declined to say whether Kavanaugh had offered to withdraw, dismissing the question as "ridiculous".
Knight, Carter and Sloan were longtime associates and Knight said the incident was an accident after a dispute got out of control. Knight lost control of the company after it was forced into bankruptcy.
While his label was initially very successful, his fortunes began to slide in 1996 when rapper Tupac Shakur was shot and killed in the passenger seat of Knight's auto.
Months later, rap artist Christopher Wallace, known as Notorious B.I.G. and signed to a rival record label, was shot to death in Los Angeles. This media house does not correct any spelling or grammatical error within press releases and commentaries.